Audrey Nelson, PhD., is an international trainer, key-note speaker; author and consultant who helps organizations increase their productivity and profitability through winning communication strategies. She specializes in gender communication, unconscious bias, inclusion, conflict management, generational and interpersonal communication skills. She holds a B.A., M.A. and Ph.D. in Communication with Post Doctorate work at Warnbrough College, Oxford, UK.
Audrey is a published author. Her first book, You Don't Say: Navigating Nonverbal Communication between the Sexes (Prentice Hall, 2004) was published in six languages. She also co-authored Code Switching: How to Talk so Men will Listen (Penguin-Alpha Books, 2009) and The Gender Communication Handbook: Conquering Conversational Collisions Between Men and Women (Pfeiffer 2012). Audrey is the gender communication blogger for Psychology Today and the co-chair of Mile High Society of Human Resource Management Interpersonal PDG: Relationship Management, Global & Cultural Effectiveness, Communication.

Audrey is a gender communication blogger for Psychology Today with over 1 million views!.
Check out her monthly blog postings. Click here to access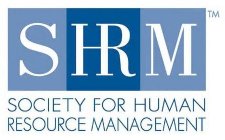 Audrey is organizing an October 17, 2018 Wednesday program, #TimesUp for HR, for Mile High Society of Human Resource Management-a mega chapter with over 1,000 corporate and government members.
Wellshire Convention and Hotel Center, Denver, 11:30 am to 4 pm.
For more information, Contact: https://www.milehighshrm.org.

Audrey will be presenting 2 programs, The Art of Conscious Communication and Unconscious Bias: Observe, Reflect, Act for the Colorado Open Space Alliance conference in Grand Junction, September 10-12.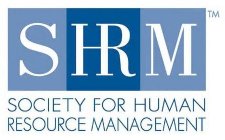 Audrey is co-chair of the SHRM PDG Interpersonal, Relationship Management, Global & Cultural Effectiveness PDG for Mile High SHRM. SHRM is a preeminent and globally recognized HR professional society  whose leadership, perspective, resources and expertise are sought and utilized to address the most pressing, current and emerging human resource management issues. Mile High SHRM is a Mega Chapter with a 1,000 membership.
Audrey – thank you for a wonderful presentation on Smart Talk: Credibility, Power, and Communication. Your message really transcends gender, race etc… I appreciate your professional delivery, presentation, and the opportunity for class room discussion. My only regret is that we didn't have more time.