Audrey Nelson, PhD., is an international trainer, key-note speaker; author and consultant who helps organizations increase their productivity and profitability through winning communication strategies. She specializes in gender communication, unconscious bias, inclusion, conflict management, generational and interpersonal communication skills. She holds a B.A., M.A. and Ph.D. in Communication with Post Doctorate work at Warnbrough College, Oxford, UK.
Audrey is a published author. Her first book, You Don't Say: Navigating Nonverbal Communication between the Sexes (Prentice Hall, 2004) was published in six languages. She also co-authored Code Switching: How to Talk so Men will Listen (Penguin-Alpha Books, 2009) and The Gender Communication Handbook: Conquering Conversational Collisions Between Men and Women (Pfeiffer 2012). Audrey is the gender communication blogger for Psychology Today and the co-chair of Mile High Society of Human Resource Management Interpersonal PDG: Relationship Management, Global & Cultural Effectiveness, Communication.

Audrey is a gender communication blogger for Psychology Today with over 1 million views!.
Check out her monthly blog postings. Click here to access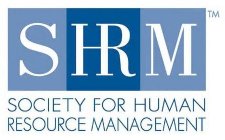 Audrey is organizing an October 17, 2018 Wednesday program, #TimesUp for HR, for Mile High Society of Human Resource Management-a mega chapter with over 1,000 corporate and government members.
Wellshire Convention and Hotel Center, Denver, 11:30 am to 4 pm.
11:45 – registration opens
12:00-12:30 – Networking and Membership 101
12:30 – lunch is served
1:00 – 1:45 pm Margaret Parnell Hogan: Litigator Legal implications. She will be presenting legal updates in the area of discrimination and harassment.
1:45-2 pm Break
2-3:15 pm Panel Presentation: What is Corporate America Doing about Gender Equity? The 3 questions answered by panel members:
The 3 panel members representing 3 major industries:
Beatrice Opoku-Asare is currently the Global Director, Inclusion and Diversity at Newmont Mining Corporation. Newmont is a 95 year, old largest gold mine in the world.
Susana Escalante, MA has 25+ years as an Executive Human Resources Director for Fortune 500 companies including HP, Seagate and most recently Raytheon Company.
Emily Copeland serves as the Senior Vice President of Human Resources at CoBank, headquartered in Greenwood Village with more than $130 billion in assets.
3:15 – 4 PM Audrey Nelson PhD Wrap up: Managing Unconscious Bias, Observe, Reflect and Act.
For more information, Contact: https://www.milehighshrm.org.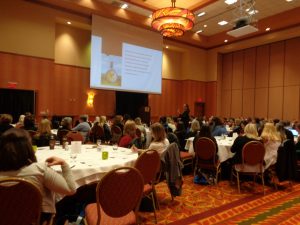 Audrey presented Please Don't Go: Top 5 Things to Retain Women to the Northern Colorado Human Resource Association.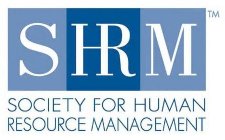 Audrey is co-chair of the SHRM PDG Interpersonal, Relationship Management, Global & Cultural Effectiveness PDG for Mile High SHRM. SHRM is a preeminent and globally recognized HR professional society  whose leadership, perspective, resources and expertise are sought and utilized to address the most pressing, current and emerging human resource management issues. Mile High SHRM is a Mega Chapter with a 1,000 membership.
Dr Nelson covers a huge variety of communication aspects that impact job effectiveness, listener perception and paths to success. This information from A Women's Guide to Leadership will be a valuable addition to my toolbox.