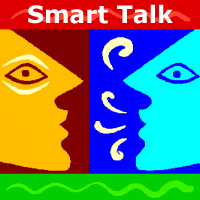 Credibility is like beauty. It is in the eyes of the beholder. Bob can't walk into a room and say, "Hi, I am Bob and I have credibility." People must PERCEIVE you as credible. It is an attributional variable!
For almost anyone in any profession how people perceive you, especially perceptions of credibility, is crucial to making a deal, retaining a client and selling people your ideas or products.
This presentation focuses on how you can enhance your credibility through what you say and how you say it!
Why Didn't We Listen to Aristotle? The 3 Characteristics of Credibility
How to Minimize the Credibility Gap!
The Gender Quotient
Top Five Mistakes that pull the rug out from under our credibility
Why Don't They Believe Me?
The Double Whammy: What Happens When Our Talk Doesn't Match Our Nonverbals
Dumbing Yourself Down: It's What Words You Use
Persuading Others to See It Our Way