Audrey Nelson PhD. is an international trainer, key-note speaker, consultant and author who works with organizations to increase their productivity and profitability through winning communication. strategies.
You can reach Audrey at audrey@audreynelson.com
303.448.1802 - www.audreynelson.com
---
Audrey is co-chair of the Diversity and Employee Relations PDG for Mile High SHRM.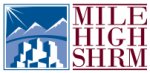 SHRM is a preeminent and globally recognized HR professional society whose leadership, perspective, resources and expertise are sought and utilized to address the most pressing, current and emerging human resource management issues. Mile High SHRM is a Mega Chapter with a 1,000 membership.
Smart Talk
How come girls get higher GPAs at school and then bomb at the office?
Confidence versus Competence
Ask any teacher from kindergarten to college and they will say girls are more disciplined, study more and get higher grades than boys! They graduate from college with higher GPAs. So girls outperform boys academically but then, BOOM, she gets slammed in the work world. Men hold an unbelievable disproportionate number of the top positions in the largest Fortune 100 and 500 companies.
Lisa Damour, a clinical psychologist, suggests that possibly the habits that served her well in school may backfire when she enters the workforce. She hypothesizes that maybe those work habits that propel girls to the top of her class -hyper-conscientiousness about school work, undermine them later when she enters the workforce. This may uncover what deters women from advancing.
We know for example, that a woman will not apply for a position unless she has approximately 80% of the qualifications; a man needs to have only 40% and he will apply for the position. Men are far ahead of women when it comes to work-related confidence.
Maybe school is a confidence factory for boys, but only a competence factory for our girls? Boys get it that they can survive by relying on their wits in school and then build their beliefs about their abilities. This translates to an active, competent man who goes for it with hesitating.
What is the answer to this dilemma? Gendered approaches to how we learn start early. Girls may need to be encouraged to take a different approach to school. Possibly one that is more focused on economy of effort rather than how many hours they put in. Also, affirm girls that it is normal to feel some anxiety about school. We can remind them that feeling anxious about school work means they care about it.
Did you miss one of the Smart Talk Columns?

Browse the archives of Audrey's 2006 to date- Smart Talk Columns on her web! Simply visit www.audreynelson.com and click on "Newsletters.
---

Have you checked out
Audrey's blog?

Ambition: Femininity and Climbing the Ladder of Success

Click for article

WOW! Did you know Audrey is the gender communication blogger for Psychology Today? Check out her monthly blog postings.
Take a look at her statistics:

7 Days: 6,038
30 Days: 6,038
90 Days:1,330,406
All Time: 1,119,644
Over 1 million views!!

---

Did you know?

One-on-One Coaching for Prevention of Sexual Harassment
Audrey conducts one-on-one coaching for prevention of sexual harassment.
This coaching has been successful in eliminating "repeat" offenses and involves exercises, critical discussion of past incidents and case studies. Clients employ Audrey for first time "offenders" and high value employees.

Audrey LIVE!

Audrey addressed the Professional Trail Builders annual conference and facilitated a panel of women owned trail building companies. The conference had an international draw from countries such as Iceland and Switzerland.

---

Audrey was just interviewed for MEL Magazine which is a magazine a lifestyle and culture magazine, that covers sex, relationships, health, money, work and culture from a male point-of-view — even though they are not all male, and aren't entirely sure what "male" should mean anymore.
Click here for article Why Are Guys So Bad at Picking Up on Hints?

---

Audrey has been interviewed by several International newspapers concerning the recent Joe Biden reports of inappropriate touch. Click here for article

---



Coming soon! Audrey just interviewed with Jean Chatzky's HerMoney.com, where topics around career, life, money, parenting, and more are discussed. Jean is the Financial Editor of NBC's Today Show. A link will be provided when the blog is completed.



Feedback from Audrey's recent Managing Unconscious Bias webinar:
WOW! What a great presentation, I learned a lot. Thank you for allowing me to attend.
Lee Cloney, CHPA, CPP, Region Director of Training and Development
Securitas USA Healthcare Division
---
Audrey,
I was on the webinar last week for Managing Unconscious Bias for COSHRM. I also hired you to speak for an organization I used to work with in Eagle Vail, Destination Services Corporation or (DSC) so it was great to hear you present again.
We would like to see if you have a in person training on this topic that you could provide a quote for, more than an hour but probably not more than 3 hours.
Lynette Horan, SPHR-SCP
Human Resources Manager
TOWN OF EAGLE
The Gender Communication Handbook –
Conquering Conversational Collisions Between Men and Women

The Gender Communication Handbook is for anyone who works with the opposite sex. If you are a part of a management team, in HR, or develop corporate training, this book is a comprehensive guide filled with smart advice, extensive research, self-assessments, and compelling true-to-life case studies. More

Code Switching –
How to Talk so Men will Listen

Code Switching is a hands-on tool for everyday use at the office. It is a practical resource with how-to steps to help businesswomen conquer the communication nuances between men and women in the workplace. This book explores the gender impact on business talk. - More

You Don't Say – Navigating Nonverbal Communication Between the Sexes

You Don't Say is the first book to explore the misunderstandings that often arise between the sexes due to nonverbal communication — and to show readers how to say what they mean and get what they want. More than words, it's nonverbal cues that have the power to improve — or impair — our interactions with the opposite sex at home and in the workplace.