Audrey Nelson PhD. is an international trainer, key-note speaker, consultant and author who works with organizations to increase their productivity and profitability through winning communication. strategies.
You can reach Audrey at audrey@audreynelson.com
or at 303.448.1800 O - 303-448-1801 F - 303.448.1802 C www.audreynelson.com
---
Audrey is co-chair of the Diversity and Employee Relations PDG for Mile High SHRM.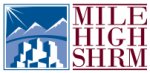 SHRM is a preeminent and globally recognized HR professional society whose leadership, perspective, resources and expertise are sought and utilized to address the most pressing, current and emerging human resource management issues. Mile High SHRM is a Mega Chapter with a 1,000 membership.
Smart Talk
A Woman Can Lean In Until She Falls Over
We know a woman can Lean In, as Sheryl Sandberg prescribed in her best seller, until she falls over! President Obama has said it out loud, noting that "there are biases -- some conscious and unconscious -- that have to be rooted out." Many commentators, including me, have pointed to unconscious bias (rather than overt racism) as what underlies the ongoing racial and sexist tension in our country. Ellen Huet (Forbes) stated:

It was May 30, 2014, and Google GOOGL +0.41% had revealed its pitiful workforce diversity numbers and pledged to improve them. Before Google's move, most Silicon Valley companies resisted the idea, calling their diversity reports "trade secrets." (Intel INTC +0.06% and HP were notable exceptions.) Once Google changed its mind, though, everyone else tripped over themselves to follow suit. Facebook FB -0.23% and Yahoo YHOO +1.63% opened up in June, Twitter in July, Apple in August. In the past year and a half, the ritual has even spread down to hot private companies like Slack, Pinterest, Pandora and Indiegogo. Most had the same skew: women held about a third of all jobs, and even fewer in technical and leadership roles. Asian workers were far overrepresented with about a third of jobs, while black and Hispanic workers had just a percent or two. The accompanying promises were so similar it's almost a joke: Here are our not-great stats. We're not where we want to be. We still have work to do.
Our leadership team understands the business case for diverse teams and an inclusive workplace.
Our organization has an active mentoring program.
25% of our leadership positions are held by women.
Our brand which includes things like our job descriptions, social media presence, website, position our company as a place where women can thrive.
Now decide what to do with your answers? Who could you share your answers within the organization?
Did you miss one of the Smart Talk Columns?

Browse the archives of Audrey's 2006 to date- Smart Talk Columns on her web! Simply visit www.audreynelson.com and click on "Newsletters.
---


Have you checked out
Audrey's blog?

Women, Men and Mentoring

WOW! Did you know Audrey is the gender communication blogger for Psychology Today? Check out her monthly blog postings. Take a look at her statistics:

7 Days: 3,323

30 Days: 15,570

90 Days: 51,377

All Time: 811,229
Audrey's Travels!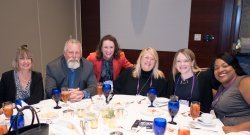 Audrey presented He Speaks, She Speaks to the Woman's Summit for Smart Meetings at the Ritz Carlton, Denver.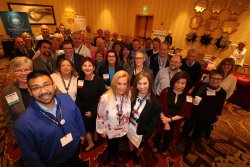 Audrey delivered the Victors without Victims keynote for the Business Managers and Owners Council for the American Retirement Association in Chicago.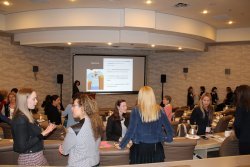 Audrey presented A Women's Guide to Leadership
to the Women Dermatologic Society Leadership Forum
What's Behind Women's Intuition?
Women are a socially subordinate group, and this power-down position has forced women to acquire certain nonverbal (and verbal) skills. ...
watch
The Gender Communication Handbook –
Conquering Conversational Collisions Between Men and Women

The Gender Communication Handbook is for anyone who works with the opposite sex. If you are a part of a management team, in HR, or develop corporate training, this book is a comprehensive guide filled with smart advice, extensive research, self-assessments, and compelling true-to-life case studies. More

Code Switching –
How to Talk so Men will Listen

Code Switching is a hands-on tool for everyday use at the office. It is a practical resource with how-to steps to help businesswomen conquer the communication nuances between men and women in the workplace. This book explores the gender impact on business talk. - More

You Don't Say – Navigating Nonverbal Communication Between the Sexes

You Don't Say is the first book to explore the misunderstandings that often arise between the sexes due to nonverbal communication — and to show readers how to say what they mean and get what they want. More than words, it's nonverbal cues that have the power to improve — or impair — our interactions with the opposite sex at home and in the workplace.