Audrey Nelson PhD. is an international trainer, key-note speaker, consultant and author who works with organizations to increase their productivity and profitability through winning communication. strategies.
You can reach Audrey at audrey@audreynelson.com
or at 303.448.1800 O - 303-448-1801 F - 303.448.1802 C www.audreynelson.com
Smart Talk
Does Facebook Inhibit our Ability to Empathize?
There has been a lot of controversy about the limitations from use excessive use of technology, especially cell phone and Facebook. If you look around, people seemed to be tethered to it. Now we must share with the world through Facebook and no one can be out of touch with constant texting. Do you remember the days when sharing a special moment with one person was enough? Or, how more engaged you were in face-to-face communications? Those were the good ole days. It begs the question of the social-psychological impact reliance of technology has had on interpersonal communication. Is eye-contact going to be on the way out? Are we missing a big part of the communication of feelings and emotions from nonverbal cues? How about cyber bullying? Conflict avoidance? Is social media another form of narcissism? And the list goes on.

There has been an increase of screen time, no doubt. Does this equal a decrease capacity for empathy. Larry Rosen, a psychologist who specializes in the effects of technology, measured the impact time online on real-world empathy. His team found that the Internet " does not displace face-to-face time nor reduce real-world empathy" and that "virtual empathy was positively correlated with real-world empathy." However, the nonverbal component of face-to-face can result in a stronger message. That is, a "like" is not the same as a hug! Rosen found that a hug had six times the impact on feelings of social support. Additionally, playing video games had negative effects on empathy

What has evolved is a new style of empathy. Think of empathy on a continuum. Previous generations (before the Internet) judged social issues (homosexuality, AIDS, gender identification, etc) more harshly. Millennials are more open and accepting. Some of the credit goes to social media. Through sharing on Facebook it has exposed us more to these issues. Helped us get them out of the closet.
Did you miss one of the Smart Talk Columns?
Browse the archives of Audrey's 2006 to date- Smart Talk Columns on her web! Simply visit www.audreynelson.com and click on "Newsletters.
---
Audrey's Programs

Audrey has a new program, A Women's Guide to Leadership: Power, Communication and Credibility. A Woman's Guide to Leadership is a hands-on seminar with how-to-steps for every business women who wants to conquer the communication nuances that can enhance her credibility, and make a greater impact on the job. Credibility and power are attribution variables, they are aperception-in the eyes of the beholder. Women come to the workplace with a set of complex communication behaviors that create an undeniable challenge; women are often seen but not heard. The strategies presented go beyond common sense and will provide women with cutting-edge verbal and nonverbal techniques that can be applied directly with immediate success.
Audrey's Travels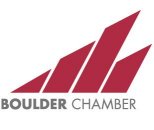 A Women's Guide to Leadership: Power, Communication and Credibility
January 13, 2016 Wednesday
Boulder Women's Leadership Group
Boulder Chamber - 2440 Pearl Street
Boulder, CO 80302
(303) 442-1044 - Information/Registration: info@boulderchamber.com
Audrey volunteered at Chow Chilla Wilson Middle School and led 5 classes about the importance of college. Wilson Middle School Mathematics Teacher Edwin Garcia welcomed Dr. Audrey Nelson as a guest speaker to each of his classes. This is one of many fantastic activities provided to our Wilson students. The site continues to provide fantastic "College and Career Awareness" activities...Go Spartans!!

---

Audrey presenting, A Women's Guide to Leadership in Brussels.

Women from Air Liquide, Chrysler, Deloitte, NATO Headquarters, Ascend Brussels and Belfius Bank NV attended.

---

Audrey with employees from Scottish Water in Edinburgh.
Scottish Water is a part of a government initiative: 50/50 by 2020.
The Scottish Government's Program for Government encourages public, private and third sector organizations to sign up to the Partnership for Change and to set a voluntary commitment for gender balance on their boards of 50/50 by 2020.

---
Audrey's Blog




Have you checked out Audrey's blog?

Women's Conflict Mantra: Harmony is Normal, Conflict is Abnormal - Click for article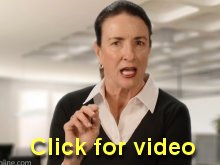 The Most Asked Questions About Gender Communication
• Are there individual differences as well as gender differences?
• Who acts as though they're responsible for effective gender communication, women or men?
• Haven't things changed in gender relationships? . ..watch
The Gender Communication Handbook –
Conquering Conversational Collisions Between Men and Women

The Gender Communication Handbook is for anyone who works with the opposite sex. If you are a part of a management team, in HR, or develop corporate training, this book is a comprehensive guide filled with smart advice, extensive research, self-assessments, and compelling true-to-life case studies. More

Code Switching –
How to Talk so Men will Listen

Code Switching is a hands-on tool for everyday use at the office. It is a practical resource with how-to steps to help businesswomen conquer the communication nuances between men and women in the workplace. This book explores the gender impact on business talk. - More

You Don't Say – Navigating Nonverbal Communication Between the Sexes

You Don't Say is the first book to explore the misunderstandings that often arise between the sexes due to nonverbal communication — and to show readers how to say what they mean and get what they want. More than words, it's nonverbal cues that have the power to improve — or impair — our interactions with the opposite sex at home and in the workplace.