The Importance of "Face Giving" in Communication
For the last two Smart Talk columns (November and December 2014) I have addressed the importance of face in both everyday communication and how it can have an adverse impact in conflict. Face-giving is something we should be doing daily with our spouses, children, co-workers and, yes, even our boss! Face-giving is defined as when we work with people to restore face or prevent loss of face. There are two types:
1. Corrective face-giving: This occurs after loss of face.

2. Defensive face-giving: This is a proactive measure, meant to prevent loss of face in the first place.
In communication, the behaviors are "alignment actions" which can be excuses, apologies, counter claims, justifications, and conversational repairs. When people use these strategies, they are not only intended to give face but also to signal sensitivity to face concerns.
Communication that is "other oriented" or "person-centered" is intended to support, comfort or confirm the person. This speech gives face and also helps one to restore face. Face-saving can be used to encourage productive conflict management and promote a safe, nondefensive environment.
Did you miss one of the Smart Talk Columns?
Browse the archives of Audrey's 2006 to date- Smart Talk Columns on her web!
Simply visit www.audreynelson.com and click on "Newsletters."


Audrey Nelson PhD.
is an international trainer, key-note speaker, consultant and author who works with organizations to increase their productivity and profitability through winning communication strategies.
You can reach Audrey at audrey@audreynelson.com
or at 303.448.1800 O - 303-448-1801 F - 303.448.1802 C
www.audreynelson.com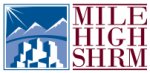 Mark your calendar for Jan 23, 2015!
Audrey is conducting a competitively selected session, Smart Talk: Women, Leadership and Communication
Mile High SHRM 2015 HR Conference

Denver Marriott Tech Center
4900 South Syracuse St
Learning & Development Track Session from 1:30 to 2:30 pm.
Register and more information:
2015 HR Conference - Chra.org - Click here to learn more!!

Audrey will be traveling to six countries presenting her new topic Women in Leadership: Communication, Credibility and Power
Sound Bites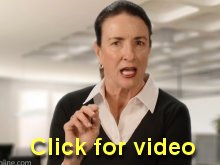 Don't Qualify it! Just Say it!
A technique employed by women more than men is the use of qualifiers.
Just say it; don 't qualify it! Another technique employed by women more than men is the use of qualifiers. Here are some common qualifiers (in italics) used by women:- watch




Have you checked out Audrey's blog?

His and Hers Feelings
Audrey presented The Art of Conscious Communication: A Talent for a Technical Age to Level 3. 1,000 employees attended via webcast, audio dial in as well as those in the room. The feedback was that Audrey presented an "outstanding" session that was "power packed."

Audrey presented a keynote, He Speaks, She Speaks for the diversity team at Sonoco.

Audrey conducted The Art of Conscious Communication, for the US Forest Service "Exploring Leadership" program in Missoula, MT.

One of the participants had 4 legs! Veto is a trained "apprehension and drug detection" dog imported from Germany.
Hi Audrey.
Yes, the feedback I got from this group was tremendous. They really enjoyed your session on The Art of Conscious Communication.

Harvey Hergett
USFS
Budget Coordinator: Engineering; Fire, Aviation & Air; and Ecosystem Assessment & Planning
Northern Region Student Coordinator
Leadership Development
Farm Credit Council Services
Comments about Victors without Victims
Will be able to provide a perspective of DR and what type of personality they have before going in to areas of conflict.
Will use the skills to better understand how to say "no", but still get the results I want.
I deal with conflict quite a bit. Hopefully what I learned will be of good use for my next issue.
The group exercises and discussions were very helpful in being able to visualize putting the learnings to task. It is always beneficial to learn and relearn ways to communicate with others and I will be able to utilize these learnings daily in all mediums of communication.
---
Hello Audrey,
I attended the FCC Services LDPI class this week in New Orleans. I want to tell you that I really did enjoy your class and have been able to take away good learnings to put into practice.

Thank you again for your instruction. Thoroughly enjoyed.
Wendy Heimerl
Assistant Compliance Officer
Badgerland Financial
---
Hi Audrey,
Thank you for the great job. I've heard a lot of positive feedback, and some people were challenged with the ideas. We definitely started a discussion here!

Thank you again,
Sharayla A. Cleare
Sonoco
Marketing Manager, Global Flexibles
The Gender Communication Handbook –
Conquering Conversational Collisions Between Men and Women

The Gender Communication Handbook is for anyone who works with the opposite sex. If you are a part of a management team, in HR, or develop corporate training, this book is a comprehensive guide filled with smart advice, extensive research, self-assessments, and compelling true-to-life case studies. More

Code Switching –
How to Talk so Men will Listen

Code Switching is a hands-on tool for everyday use at the office. It is a practical resource with how-to steps to help businesswomen conquer the communication nuances between men and women in the workplace. This book explores the gender impact on business talk. - More

You Don't Say – Navigating Nonverbal Communication Between the Sexes

You Don't Say is the first book to explore the misunderstandings that often arise between the sexes due to nonverbal communication — and to show readers how to say what they mean and get what they want. More than words, it's nonverbal cues that have the power to improve — or impair — our interactions with the opposite sex at home and in the workplace.