Audrey Nelson PhD.
is an international trainer, key-note speaker, consultant and author who works with organizations to increase their productivity and profitability through winning communication strategies.
You can reach Audrey at audrey@audreynelson.com
or at 303.448.1800 O - 303-448-1801 F - 303.448.1802 C
www.audreynelson.com
What is Wise Speech?
Sylvia Boorstein is the author of Pay Attention, for Goodness Sake. She is a Buddhist and identifies principles that I think are appropriate to our everyday communication. My signature communication course, The Art of Conscious Communication: A Talent for a Technical Age, I outline those "mindful" behaviors. See if you can pay attention and be conscious of your communication. Here are some important beliefs to keep in mind:
When the mind is calm, there is enough composure in it to allow for reflection and enough balance to stay comfortable. How often have you been reactive in your communication? Said something you regretted? There is no taking it back. Remaining calm and centered in yourself is the goal. Remember the old remedy? Counting to ten?
There are three times a person should consider the consequences of their communication: before, during and after.
When is right speech, wrong speech? The guideline from Buddhism is that it is both truthful and helpful. In other words, your intention doesn't count for much (frustrating isn't it?). However well-intention you are, you can never know how your communication will be received. Bottom line: What is your intention? Sometimes I think I could tell someone a truth, but it would not be helpful to them. Before something is said, ask: How will this benefit the person?
Did you miss one of the Smart Talk Columns?
Browse the archives of Audrey's 2006 to date- Smart Talk Columns on her web!
Simply visit www.audreynelson.com and click on "Newsletters."

Audrey presented The Art of Conscious Communication: A Talent for a Technical Age to Level 3. 1,000 employees attended via webcast, audio dial in as well as those in the room. The feedback was that Audrey presented an "outstanding" session that was "power packed."



Audrey conducted The Art of Conscious Communication, for the US Forest Service "Exploring Leadership" program in Missoula, MT.

One of the participants had 4 legs! Veto is a trained "apprehension and drug detection" dog imported from Germany.




Have you checked out Audrey's blog?

Why don't many men show their emotions?

USFS
Northern Region University - University of Montana
Wed April 1: 7:30 am-11:30 am

Smart Talk


1:30-5:30 pm

Ouch! That Hurts: Dealing with Difficult People


Thursday April 2: 8:00 am-Noon

Women in Leadership

(note this seminar was selected by one of the top US training companies for presentation in six countries in 2015)
Contact: Enrique Olivares eolivares@fs.fed.us 406.329.3203




Audrey will be traveling to six countries presenting her new topic
Women in Leadership: Communication, Credibility and Power


Did You Know Audrey began her training career with the largest seminar company in the US?
Twenty eight years ago Audrey was making dinner and received a call at home from Fred Pryor, the founder of Fred Pryor Seminars. He had sent out "talent scouts" to various conferences for the purpose of recruiting speakers and Audrey was discovered when she was a speaker for a Denver women's conference. Fred hired Audrey to design, train other speakers and present two women's seminars. One was titled, "Taking Charge." Today Fred Pryor is the largest public seminar company in the US.

This year Audrey will travel to six countries presenting her new women's seminar, Women and Leadership: Credibility, Communication and Power.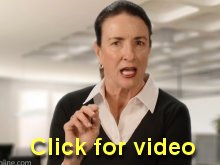 Men and Women in Conflict:
The Roles She Plays
We know conflict is inevitable. It is a natural, normal part of life. Where there are relationships, there will be conflict. A critical component of successful male-female relationships is the ability of the couple or coworkers to handle conflict, whether it is in the boardroom or the bedroom. In fact, handling conflict or not handling conflict is often considered one of the explanations for the fifty-fifty survival rate of marriages watch
The Gender Communication Handbook –
Conquering Conversational Collisions Between Men and Women

The Gender Communication Handbook is for anyone who works with the opposite sex. If you are a part of a management team, in HR, or develop corporate training, this book is a comprehensive guide filled with smart advice, extensive research, self-assessments, and compelling true-to-life case studies. More

Code Switching –
How to Talk so Men will Listen

Code Switching is a hands-on tool for everyday use at the office. It is a practical resource with how-to steps to help businesswomen conquer the communication nuances between men and women in the workplace. This book explores the gender impact on business talk. - More

You Don't Say – Navigating Nonverbal Communication Between the Sexes

You Don't Say is the first book to explore the misunderstandings that often arise between the sexes due to nonverbal communication — and to show readers how to say what they mean and get what they want. More than words, it's nonverbal cues that have the power to improve — or impair — our interactions with the opposite sex at home and in the workplace.