The Brogrammer Syndrome: Women and the Technology Dilemma
What do Google, LinkedIn, Yahoo, Facebook, Twitter, eBay, Apple, Pinterest, Pandora and Indiegogo have in common? Lousy records in diversity. Google was the first to step forward in May about their lack of diversity acknowledging just 17% of its tech employees are female and 5% are black or Hispanic. Catherine Rampell from the Washington Post, suggests that the tech industry could do things to make the culture more female friendly. First would be to diminish the "brogrammers." Many Silicon Valley firms value and reward long, late hours which may not be accommodating to women, especially care givers. The men who work into the night to repair a bug right before it is to be launched get the glory. This work style is rewarded. The less dramatic style of a woman's approach was described by Ann Mei Chang, who was the senior engineering director for Google: Women are more likely to have tested stuff and worked hard all along the way to make sure there wouldn't be problems at the end, and that kind of work style is not always rewarded."

It is important to note that the ability to create more diversity in the tech world begins with fundamental, entrenched problems with education, STEM has done little to recruit more girl into math and computer science. Only about 18 % of computer science degrees and 19% in engineering are earned by women. Intervention needs to start before tech industries recruit. Is there a place for the Geekgirl? Of course, but it will take a combined effort of the education system and a change in societal expectations.
Did you miss one of the Smart Talk Columns?
Browse the archives of Audrey's 2006 to date- Smart Talk Columns on her web!
Simply visit www.audreynelson.com and click on "Newsletters."


Audrey Nelson PhD.
is an international trainer, key-note speaker, consultant and author who works with organizations to increase their productivity and profitability through winning communication strategies.
You can reach Audrey at audrey@audreynelson.com
or at 303.448.1800 O - 303-448-1801 F - 303.448.1802 C
www.audreynelson.com
August 22, 2014


Gossip at Work and Home


Everyday Talk Show - Fox 31
KDVR-TV, Denver
Click here for segment

Audrey presented
Ouch! That Hurts: Dealing with Difficult People
September 9, 2014

Mark your calendar for January 23, 2015!
Audrey is conducting a competitively selected session, Smart Talk: Women, Leadership and Communication
Mile High SHRM 2015 HR Conference
Denver Marriott Tech Center - 4900 South Syracuse St
Learning & Development Track Session from 1:30 to 2:30 pm.
Register and more information:
2015 HR Conference - Chra.org -
www.chra.org/2015-hr-conference
Sound Bites
Women and the Split-Ear Advantage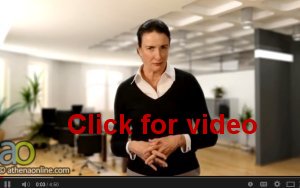 Listening is a part of the female job description and the key component in facilitating interpersonal relationships. The famous horse behavioral expert Monty Roberts' has made observations of an alpha mare meting out discipline to a herd of wild mustangs. more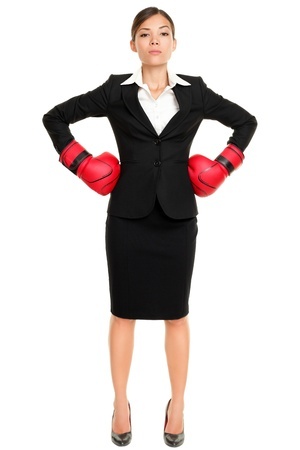 Have you checked out Audrey's blog?



Women's Leadership Style: Boss Plus?
Don't miss this!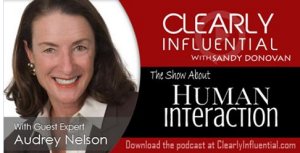 Audrey was interviewed by Clearly Influential with Sandy Donovan. This podcast is published on iTunes and Stitcher Radio. Audrey answered questions regarding influence, human behavior, communication and relationships as it relates to business. Click here for interview.
Audrey was just interviewed about eye contact behavior for Details magazine. Details is an American monthly men's magazine published by Condé Nast, founded in 1982 by Annie Flanders. Though primarily a magazine devoted to fashion and lifestyle, Details also features reports on relevant social and political issues. The issue with the interview will be posted when published.


Audrey,
Thanks for your participation in the LMC again this year. The students very much enjoyed your presentation. I loved your response to the question about the fist bump – that was classic.
James Scott Kreamer
Baker Sterchi Cowden & Rice LLC
2400 Pershing Road, Suite 500
Kansas City, MO 64108
---
Thanks Audrey. I am amazed each year at how you hold LMC attendee's attention that last hour before they are rushing to catch a plane and head home. They always stay engaged until the end!
Helen
Helen Johnson Alford
Alford, Bolin, LLC
224 Dauphin Street
Mobile, AL 36602
---
Hi Audrey,
I wanted to personally thank you for the fantastic "Dealing With Difficult People" talk you gave today at DaVita. It was educational and motivating. I look forward to using some of the tactics you outlined.
Nicole Reino
Marketing | Team Mercury | DaVita
---
Hello Audrey. I attended the WBLF this year and saw you speak. I have seen you at this same conference a few other times and have enjoyed your presentations enormously.

Renee
Renée J. Conner, QPA, EA, QKA
The Gender Communication Handbook –
Conquering Conversational Collisions Between Men and Women

The Gender Communication Handbook is for anyone who works with the opposite sex. If you are a part of a management team, in HR, or develop corporate training, this book is a comprehensive guide filled with smart advice, extensive research, self-assessments, and compelling true-to-life case studies. More

Code Switching –
How to Talk so Men will Listen

Code Switching is a hands-on tool for everyday use at the office. It is a practical resource with how-to steps to help businesswomen conquer the communication nuances between men and women in the workplace. This book explores the gender impact on business talk. - More

You Don't Say – Navigating Nonverbal Communication Between the Sexes

You Don't Say is the first book to explore the misunderstandings that often arise between the sexes due to nonverbal communication — and to show readers how to say what they mean and get what they want. More than words, it's nonverbal cues that have the power to improve — or impair — our interactions with the opposite sex at home and in the workplace.