Your Organization's Gender Intelligence
There is a new book, Gender Intelligence: Breakthrough Strategies for Increasing Diversity and Improving Your Bottom Line (Harper Business/Harper Collins) by Barbara Annis and Keith Merron. Both are business consultants who have branded the term "gender intelligence."

They describe their approach as:

In the past, we've operated from two fundamental beliefs. The first is that balanced gender representation should be achieved in business, government, and education. In order to achieve that goal, it requires viewing both genders as identical on the inside. The reach for equal representation has been a tangible and worthy demonstration of our search for gender equity, to be sure. However, we've found that equalizing the numbers doesn't necessarily result in gender balance. Similarly, treating everyone the same would appear to help eradicate bias, but doesn't result in gender equality.

Gender Intelligence is defined as:

Gender Intelligence is an understanding of and appreciation for the naturally occurring characteristics that distinguish men and women beyond the obvious biological and cultural, to include attitudinal and behavioral differences. Once we're aware of how and why men and women think and act as they do, we can begin to understand gender-related tendencies, even our own, and we can engage more effectively in the workplace and in so many other areas of life.
A few of the claims from the authors include:
incorporating women into all aspects of an organization is the only way a business to survive the modern economy.
Women have trouble advancing in the business world not due to the lack of "leaning in" (borrowing Cheryl Sandberg's title to her recent book), but because the businesses of 2014 are inherently male systems.
these systems were designed by male brains, male machines which are structurally different from female brains.
the authors argue that these biological differences can best be exploited by integrating the workplace with both women's and men's strengths.

quotas and retention programs are not necessary if the focus remains on simply capitalizing on each gender's abilities
Bottom line: Integrate or perish!
Did you miss one of the Smart Talk Columns?
Browse the archives of Audrey's 2006 to date- Smart Talk Columns on her web! Simply visit www.audreynelson.com and click on "Newsletters."

Audrey Nelson PhD. is an international trainer, key-note speaker, consultant and author who works with organizations to increase their productivity and profitability through winning communication strategies.

You can reach Audrey at audrey@audreynelson.com
or at 303.448.1800 O - 303-448-1801 F - 303.448.1802 C
www.audreynelson.com
Sound Bites

Women and Emotional Endurance at Work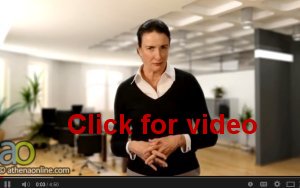 Audrey is a long-distance altitude hiker

Single most critical skill to her success on the trail is endurance.

physical endurance has to do with emotional endurance

the ability to keep up, hold your own, understand your limits, and keep going a metaphor for our emotional behavior at work..
more

Have you checked out Audrey's blog?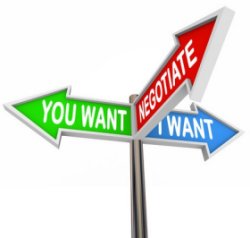 Negotiation:
Who Plays the Game Better?
Click for article
Don't miss this!



Audrey was interviewed by Men's Health about how men and women should handle conflict at home.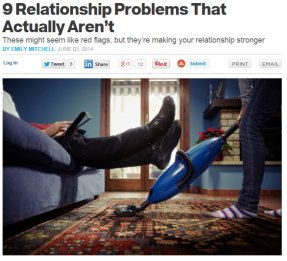 Click here for article


The Women's Leadership Seminar
The Institute for Management Studies Dallas

Audrey,
I am very glad the seminar went as I suspected it would, excellent! Your scores were 6.8 for speaker effectiveness and 6.7 for content value, both out of a possible 7, these are excellent scores for one of our veteran educators, let alone a first timer. I have posted my evaluation on our private chairman's page and look forward to sharing this with my colleagues at our conference next month. Hope you had a pleasant trip home and thank you for an awesome day!
Best Regards,
Mike Godwin
IMS Chairman – DFW Region
---
International Association of Claims Professionals NYC
Your Generation or Mine?

Audrey, you were really on yesterday. Great reviews and most importantly, you made me look good. :).
Richard K. Traub
Traub, Liberman, Straus & Shrewsberry LLP
---
Federation of Defense Council Atlanta

I just wanted to say that I THOROUGHLY found you and your content fascinating. I could have listened to you for hours.
Thanks..
Carlynn Goodman
Senior Claims Examiner
Markel - Claims
Scottsdale, Arizona
The Gender Communication Handbook –
Conquering Conversational Collisions Between Men and Women

The Gender Communication Handbook is for anyone who works with the opposite sex. If you are a part of a management team, in HR, or develop corporate training, this book is a comprehensive guide filled with smart advice, extensive research, self-assessments, and compelling true-to-life case studies. More

Code Switching –
How to Talk so Men will Listen

Code Switching is a hands-on tool for everyday use at the office. It is a practical resource with how-to steps to help businesswomen conquer the communication nuances between men and women in the workplace. This book explores the gender impact on business talk. - More

You Don't Say – Navigating Nonverbal Communication Between the Sexes

You Don't Say is the first book to explore the misunderstandings that often arise between the sexes due to nonverbal communication — and to show readers how to say what they mean and get what they want. More than words, it's nonverbal cues that have the power to improve — or impair — our interactions with the opposite sex at home and in the workplace.