The Importance of "Face" in Everyday Communication:
The Things People Say
Part 2
I think it goes without saying, that nothing can pour gasoline on the fire of conflict like threatening someone's face. Often it derails the conflict because now it is redirected toward trying to re-establish face. Often people forget what the conflict issue was because they are absorbed in this process. Nothing gets done, people are wounded and the conflict remains unmanaged and unresolved. People involved become individually focused and are now concerned with their image and status. All the components of dysfunctional conflict.

According to Working Through Conflict: Strategies for Relationships, Groups, and Organizations by Folger, Poole and Stutman, there are three basic forms of face-saving:
1. People feel they must stand up to intimidation and feel people will perceive them as weak if they do not. They react by not giving in and seek just treatment.

2. People will adamantly defend their position in the face of resistance.

3. People will not confront because they feel they may suffer a humiliating defeat.
It is important to recognize what form is taking place to know how to counteract. As an example, when someone sees themselves as resisting unjust intimidation, you can counteract by demonstrating fairness, equity and respect.
Did you miss one of the Smart Talk Columns?
Browse the archives of Audrey's 2006 to date- Smart Talk Columns on her web!
Simply visit www.audreynelson.com and click on "Newsletters."

Audrey Nelson PhD.
is an international trainer, key-note speaker, consultant and author who works with organizations to increase their productivity and profitability through winning communication strategies.
You can reach Audrey at audrey@audreynelson.com
or at 303.448.1800 O - 303-448-1801 F - 303.448.1802 C
www.audreynelson.com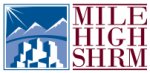 Mark your calendar for Jan 23, 2015!
Audrey is conducting a competitively selected session, Smart Talk: Women, Leadership and Communication
Mile High SHRM 2015 HR Conference

Denver Marriott Tech Center
4900 South Syracuse St
Learning & Development Track Session from 1:30 to 2:30 pm.
Register and more information:
2015 HR Conference - Chra.org - Click here to learn more!!

Audrey will be traveling to six countries presenting her new topic Women in Leadership: Communication, Credibility and Power
Sound Bites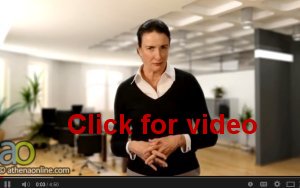 A Paradigm for Understanding How Men and Women Communicate
This is a simple and informative paradigm that helps to organize the primary ways men and women communicate. Men and women communicate both verbally and nonverbally in very different styles.- watch




Have you checked out Audrey's blog?

What Women Talk About
Don't miss this!
Audrey presented a keynote, He Speaks, She Speaks for the diversity team at Sonoco.

Audrey conducted The Art of Conscious Communication, for the US Forest Service "Exploring Leadership" program in Missoula, MT.

One of the participants had 4 legs! Veto is a trained "apprehension and drug detection" dog imported from Germany.
---

Audrey was just interviewed about eye contact behavior for Details magazine. Details is an American monthly men's magazine published by Condé Nast, founded in 1982 by Annie Flanders. Though primarily a magazine devoted to fashion and lifestyle, Details also features reports on relevant social and political issues. The issue with the interview will be posted when published.


Hello Audrey,
I attended the FCC Services LDPI class this week in New Orleans. I want to tell you that I really did enjoy your class and have been able to take away good learnings to put into practice.

Thank you again for your instruction. Thoroughly enjoyed.
Wendy Heimerl
Assistant Compliance Officer
Badgerland Financial
---
Hi Audrey,
Thank you for the great job. I've heard a lot of positive feedback, and some people were challenged with the ideas. We definitely started a discussion here!

Thank you again,
Sharayla A. Cleare
Sonoco
Marketing Manager, Global Flexibles
The Gender Communication Handbook –
Conquering Conversational Collisions Between Men and Women

The Gender Communication Handbook is for anyone who works with the opposite sex. If you are a part of a management team, in HR, or develop corporate training, this book is a comprehensive guide filled with smart advice, extensive research, self-assessments, and compelling true-to-life case studies. More

Code Switching –
How to Talk so Men will Listen

Code Switching is a hands-on tool for everyday use at the office. It is a practical resource with how-to steps to help businesswomen conquer the communication nuances between men and women in the workplace. This book explores the gender impact on business talk. - More

You Don't Say – Navigating Nonverbal Communication Between the Sexes

You Don't Say is the first book to explore the misunderstandings that often arise between the sexes due to nonverbal communication — and to show readers how to say what they mean and get what they want. More than words, it's nonverbal cues that have the power to improve — or impair — our interactions with the opposite sex at home and in the workplace.