Keep Your Mouth Open:
It is Your Responsibility
The recent headlines remind us we all have a responsibility to report inappropriate and harassing workplace behavior. We had a saying in the 60s: If you are not a part of the solution, you are a part of the problem.
The act of not speaking up is a form of silent compliance. Why don't people speak up more? Here are some of the top reasons:
Go along to get along. The cultural norms of the group are strong and difficult to oppose.
Don't' want to rock the boat.
Avoidance: It will go away.
Besides doing the "right thing," remember the US has half the world's lawyers; we are the most litigious country. And although your organization has legal counsel, you can be sued for damages in a civil claim.
If you observe something, report it to your supervisor or HR officer.
Did you miss one of the
Smart Talk Columns?
Browse the archives of Audrey's 2006 to date
Smart Talk Columns on her web!
Simply visit www.audreynelson.com
and click on "Newsletters."
---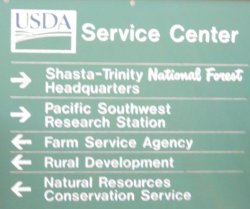 One of the benefits of Audrey's work with the Forest Service-going through the Shasta-Trinity Forest.
Audrey Nelson PhD. is an international trainer, key-note speaker, consultant and author who works with organizations to increase their productivity and profitability through winning communication strategies.
You can reach Audrey at audrey@audreynelson.com
or at 303.448.1800 O - 303-448-1801 F - 303.448.1802 C
www.audreynelson.com
News FLASH!

Audrey signed a contract for her third book with Pfeiffer an imprint of Wiley & Sons, Inc
Working title: The Gender Communication Handbook due on bookstore shelves Spring of 2012. It will be a hardback professional book that will be the source on gender communication.
Events

Broomfield Women's University
Code Switching: How to Talk so Men will Listen
Dec 14, 2011
7:30 am
Clifton Gunderson, 370 Interlocken Blvd, Ste 500, Broomfield, CO 80021.
Register: Lynn Shook, Morgan Stanley Smith Barney


DRI: The Voice of the Defense Bar
Victors without Victims
Committee Leadership Conference
January 5, 2012
9:00 -10:30 am
Chicago, IL


Covidien Surgical Solutions
January 25, 2012
Noon -1:00 pm
5920 Longbow Drive
Boulder, CO 80301

Stanford Hospital and Clinics
Ouch! That Hurts: Dealing with Difficult People
January 27, 2012
8:30 am- 3:30 pm

Have you checked out Audrey's blog?



Play Fighting: The Male Banter Game- article

---

Audrey was recently interview by Men's Health on –line magazine. The title of the article, Women's Speak-Decoded. : Click here for article

---

Audrey just completed training with the Pacific Southwest Research Station. This is a research arm
of the US Forest Service which includes botanists, biologists, geneticists, etc.

---

Audrey has been asked to be the guest expert on communication and Code Switching bi-monthly for FOX 31 Denver.
October 2011


He and She Wired: Guidelines for Using E-mail with the Opposite Sex


Everyday Talk Show Fox 31
KDVR-TV, Denver
Click here for segment