The Problem with Ernie and Bert : Why Sesame Street Fails in Gender Representation
After more than 38 seasons of televised shows (one of the longest running shows in US history), Sesame Street is going strong. The series has received 109 Emmy awards, more than any television series.

I think we are all in agreement, that hands down, this is a solid educational show for pre school children. Alexandra and Armand, my children watched Sesame Street with great interest and enthusiasm. I appreciated the subtle skill building in handling differences, the representation of "Muppets" in wheel chairs and Muppets of color. However, the main characters are Ernie, Bert, Oscar the Grouch, Big Bird, Kermit, Snuffleupagus, and Elmo. What is wrong with this cast of characters? All are of the male gender. I was relieved when Dora the Explorer was introduced. The importance of name recognition (go to any toy section with stuffed Sesame Street characters-they are the ones I listed) and the "programming" of young children are critical here. No wonder girls grow up thinking it is a man's world!
Did you miss one of the
Smart Talk Columns?
Browse the archives of Audrey's 2006-to date Smart Talk Columns on her web! Simply go to
www.audreynelson.com
and click on "Newsletters."
Monthly Articles

Denver Women's Magazine
"When Mothers and Daughters Talk"
April/May 2008
Click here to view article
---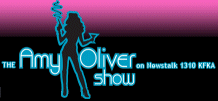 Amy Oliver Show - Dec 2007
"The Hillary Card: How The Gender Card Will Play Out in the 2008 Election" and "He Speaks, She Speaks"
Click to hear interview
"Where in the World is Audrey?"

Your Generation or Mine?
Juggling Act: Keeping Home -
Work Balls in the Air
He Speaks, She Speaks
2008 Women's Conference
May 1
Western Nebraska Community College
Sidney, NE

Art of Conscious Communication:
A Talent for a Technical Age
North American Young Generation in Nuclear Science
May 5
Fairmont Hotel, Chicago
Registration: Christine Csizmadia
Nuclear Energy Institute
202-739-8033

Ouch! That Hurts:
Dealing with Difficult People
May 8 - 11:30-1 pm
"Lunch and Network"
Spice of Life at 5706 Arapahoe, Boulder


Power of Positive Discipline
Boulder County
May 7 - 8:30 am - 4 pm


You're Generation or Mine?
Hewlett Packard
Ft Collins
May 13 - 11 am -1 pm


Nice Girls Don't Do Conflict
The Empowered Women Speaker's Series
Four Mile Creek Historic Park
715 South Forest St
Denver, CO
May 14 - 9am-11:30 am

He Speaks, She Speaks:
What Different Things They Say
IBM Rocky Mountain
Women's Network Group Gala
Spice of Life Center,
5706 Arapahoe, Boulder
May 14 - 5:30 pm


Ouch! That Hurts:
Dealing with Difficult People
Cherry Creek Chamber of Commerce
101 Monroe St, Denver, CO
May 20 - 7:30 am-9 am
Registration: Dean Savoca 303-333-3038