During the holidays I like to recommend my fav book for the year!
This year it is SWAY: The Irresistible Pull of Irrational Behavior. The authors are two brothers. Ori Brafman is a graduate of Stanford Business School and his brother, Rom Brafman, is a psychologist in San Francisco.
I could not put this book down! It is about the hidden influences that derail our decision-making. It will change the way you think about the way you think. Have you observed someone at the office who is bright and generally a solid, grounded decision maker do something irrational? The case studies are fascinating and instructive. For example, Sway introduces you to the Harvard professor who convinced his students to pay more than $200 for a $20 bill. A must read.
P.S. I just picked up one of my favorite authors, Malcolm Gladwell's new release , Outliers: The story of Success. I have heard an NPR and NBC interview with him. I think it will be another New York Times Best seller.
Did you know?


FYI...
Audrey was one of the founding members of the Organization for Research on Women and Communication 30 years ago. She served as Vice-president and President. She has also published articles in the ORWAC journal
Did you miss one of the
Smart Talk Columns?
Browse the archives of Audrey's 2006 to date
Smart Talk Columns on her web!
Simply visit www.audreynelson.com
and click on "Newsletters."

Friday, December 12th
State Farm Insurance
1 pm-4 pm
He Speaks, She Speaks
Portland, Oregon


Friday, December 19th
Johnson & Johnson
The Sky's the Limit
8:30-10 am
New Brunswick, New Jersey


Tuesday, January 13
USFS
Your Generation or Mine?
Missoula, Montana

Thursday, January 22
Averett College (Audrey's Alma Mater)
Keynote for 150th Founder's Day Anniversary
The Sky's the Limit
Danville, VA

Friday, January 23rd
Colorado Human Resource Association (CHRA)
INVESCO Field
Denver, CO
8am-4pm
Come by and visit Audrey at her booth!
Saturday, March 14, 2009
11:00 am to 2:00 pm
Omni Interlocken Resort, Broomfield
Audrey will be a featured author.
The Authors' Luncheon is a literary event that brings together local authors who will share their craft and insights about their creative process. Proceeds from the event benefit local and international service agencies that advance the status of women. Zonta Foothills Foundation supports efforts to prevent violence against women, and improve the economic opportunities, education and health of women in Colorado and around the world. Jean Dubofsky will serve as the Honorary Chair. Jean Dubofsky made Colorado history as the first and youngest woman appointed to the Colorado Supreme Court. Jean earned her A.B. from Stanford University and her LL.B from Harvard Law School.

Breaking News!
Audrey just signed a contract for her second book with Alpha Books, division of Prentice Hall. On bookstore shelves September 2009.
Code Switching: How to Talk so Men will Listen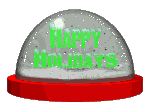 "I attended both of your presentations at Baird Holm. You were absolutely wonderful! I really admire you and everything you have done. I feel like your presentations are invaluable to both women and men in the workforce. You are a captivating orator and your theories, put in place, can behoove any company. I look forward to reading your newsletters as well.
Best regards,"

Colleen A. Jackson
cjackson@bairdholm.com
Baird Holm LLP
1500 Woodmen Tower
1700 Farnam St
Omaha, NE 68102-2068